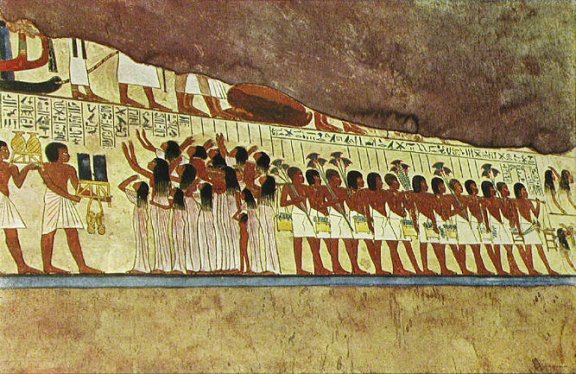 Mortuary Chapels of the Nobles. The Mortuary Chapel of Ramose.
Well-grouped women are seen wailing and gesticulating, and a number of servants are bringing offerings of lotus flowers, wine etc.
Next there are some more weeping women, from whose eyes the tears flow and in front of them are the yellow and red clad figures of priestesses or funeral dancers.