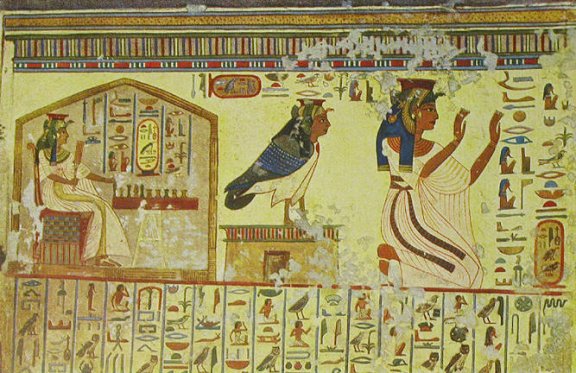 Queen Nefertari plays chess.
The queen sitting in the tomb playing chess to pass the time; her soul, meanwhile in the form of a human-headed bird, comes out of the tomb.
Next, her Ka is seen clad in flowing white robes, leaving the game of chess, and, passing out of the tomb, kneels to adore the sun.