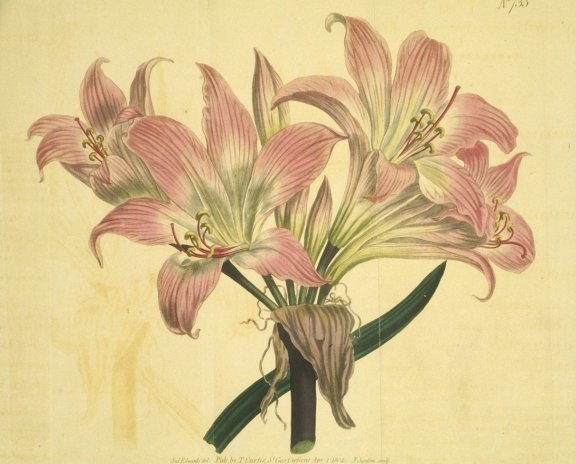 Common names: Belladonna Lily
Genus: Amaryllis
Species: Amaryllis belladonna (alpha)
Class: Hexandria
Order: Monogynia
Authority: Gawler
Modern Genus: Amaryllis
Modern Species: Amaryllis belladona
Modern Family: Liliaceae. Also placed in Amaryllidaceae.
Plant Type: perennial
Color: "Large fragrant flowers whose lower part is greenish white, upper suffused with rose colour or pale carmine and veined."
Season: late summer early autumn
Native Region: Introduced from Portugal. Could be from Brazil, the East Indies, India or Africa.
Artist: S. Edwards, Sansum