The Botanical Magazine; or Flower-Garden Displayed, first appeared in 1787 and has been in continuous publication ever since. Therefore, it is no surprise it holds the record as the longest running botanical magazine. Despite a couple of name changes the magazine is referred to as 'Curtis's Botanical Magazine', which is also its current title.
William Curtis (11 January 1746 - 7 July 1799) started his career as an apothecary, but his main interests were botany and natural history. Aged 25 he wrote 'Instructions for collecting and preserving insects; particularly moths and butterflies.'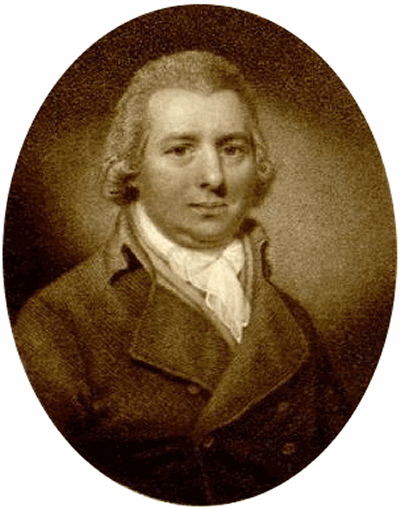 Portrait of William Curtis
His first groundbreaking work was 'Flora Londinensis' published in 6 volumes between 1777 and 1798, concentrating on urban natural history. Although, critically acclaimed it was not a financial success. The same could not be said for his 'Botanical Magazine'. Sydenham Edwards, was the major artist contributor, but left to launch the rival 'The Botanical Register'.
When Curtis died he had completed 13 volumes, his friend John Sims then became editor. William Hooker became editor in 1826, and he brought with him Walter Hood Fitch. Fitch was then the principal artist for the next forty years. Another major contributor was Matilda Smith, who between 1878 and 1923 drew over 2,300 plates.
Due to the attention to detail over the centuries, the journal is widely cited and considered a major authority. It continues to be published by another great institution, the Royal Botanic Gardens at Kew. William Curtis did well!