The Birds Of America is a truly monumental work by John James Audubon. The full book consists of 435 portraits of every species of bird known at that time in the United States.
It was first published between 1827-38, and was released as a series of sets to subscribers. Each set consisted of five images: one large bird, one medium bird and three small birds. It is believed that less than 200 complete sets were ever compiled, and today they are extremely valuable.
Audubon was unable to find enough subscribers in America, so the book was published in London and Edinburgh. The whole creation process took him approximately eighteen years of very hard work.
The book (if it can be called that as it was sold unbound) was printed in two sizes. The large version is "double elephant folio" which is 39.5 x 26.5 inches (100cm x 67cm). This meant that the birds could be portrayed life-size. It also explains why some of the largest birds are in slightly cramped poses!
In 1842 Audubon published an octavo edition of Birds of America, which had an additional 65 plates. I mention this as it explains why I have plates numbered after 435, and it confused me until I found out why.
The production costs were an eye watering $115,640 (over $2 million in today's prices). Audubon raised this not only from subscriptions, but also from: exhibitions, commissions and the selling of animal skins.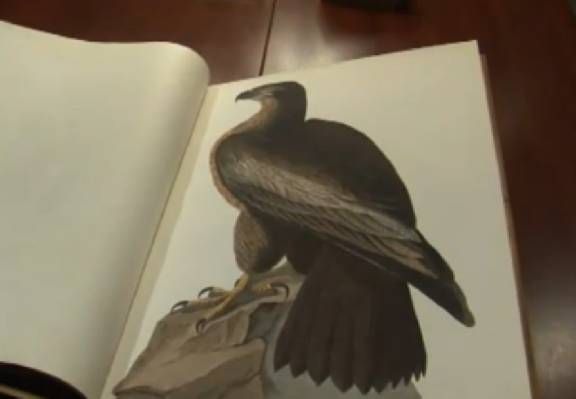 Pages from the original Birds Of America
John James Audubon was born Jean-Jacques Audubon in what is now known as Haiti. His father was a French naval officer and eventually the family settled back in France. In 1803, when Audubon, was aged 18, he immigrated to the United States using a false passport. He also changed his name to John James Audubon. His father had acquired an estate in Pennsylvania, and that is where he headed.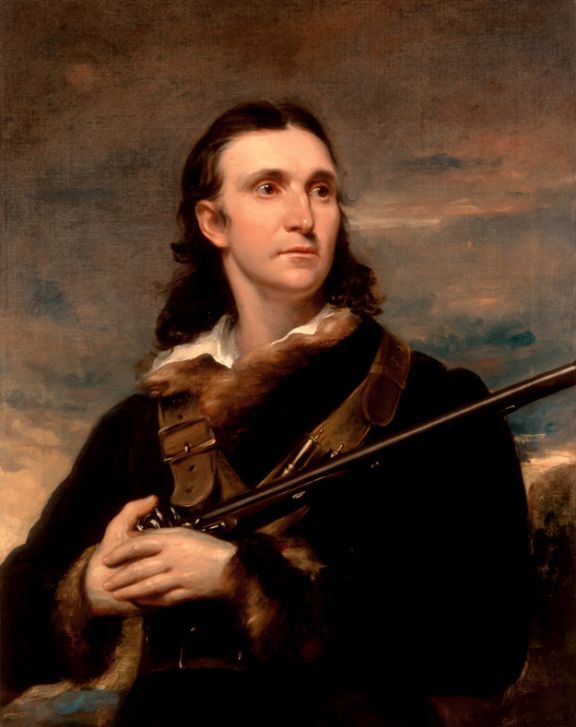 Portrait of John James Audubon
Audubon, who was already fascinated with natural history and in particular birds, must have been in his element. Over time he became a frontiersman, businessman, natural historian and a self-taught artist. From what I have read he seems to have been self-tutored in pretty much all of his skills.
Audubon also appears to have been an extremely complex character who was able to mix in any social circle. He was vain and did not always tell the truth. He was a showman, who played on being a frontiersman when the occasion required. But one thing for certain, is that apart from being supremely talented, Audubon thought big. In fact he thought DOUBLE ELEPHANT BIG!!!