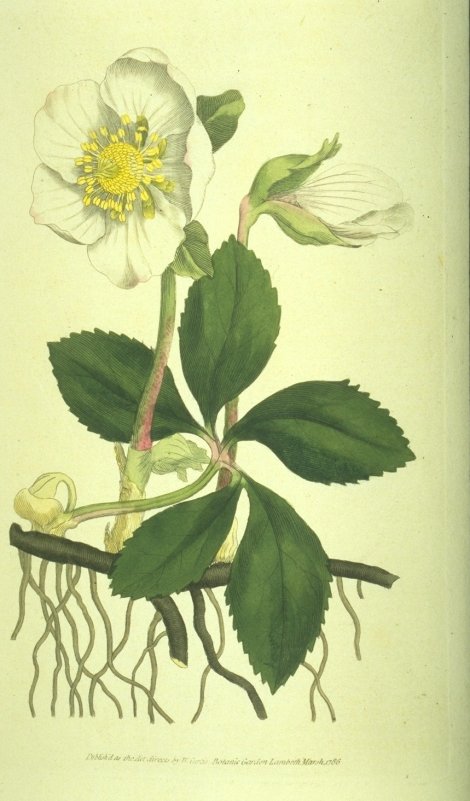 Common names: Black Hellebore, Christmas Rose
Genus: Helleborus
Species: Helleborus niger
Class: Polyandria
Order: Polygynia
Authority: Linnaeus
Modern Genus: Helleborus
Modern Species: Helleborus niger
Modern Family: Ranunculaceae
Plant Type: perennial
Color: "Generally milk-white on their first appearance, yet have frequently a tint of red in them, which increases with age of the blossom and finally changes to green."
Season: Will flower "as early as December and January" if the winter is mild.
Native Region: "Grows wild on the Appenine and other mountains."
Artist: S. Edwards