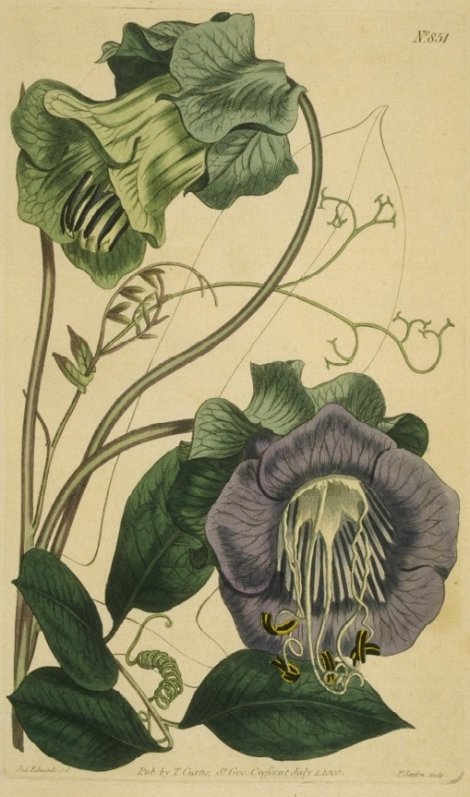 Common names: Climbing Cobaea. In Mexico, the plant is called Tedra Morada or Violet Ivy.
Genus: Cobaea
Species: Cobaea scandens
Class: Pentandria
Order: Monogynia
Authority: Cavanilles
Modern Genus: Cobaea
Modern Species: Cobaea scandens
Modern Family: Polemoniaceae. Also placed in: Cobaeaceae.
Plant Type: perennial
Color: flowers are "at first green, but gradualy change to a fine violet."
Native Region: Mexico
Artist: S. Edwards, Sansum